Steel Fabrication Services for North and Central Wisconsin Area
At Urban Construction Company, we offer in-house steel fabrication services. We provide this service as there are items that can't be included or are too expensive to be included in a metal building package. There are multiple items that our steel fabrication shop can produce, such as and not limited to: lintels, stairways, guardrails, trench drains, roof curbs, equipment supports, mezzanines, canopies, and even buildings.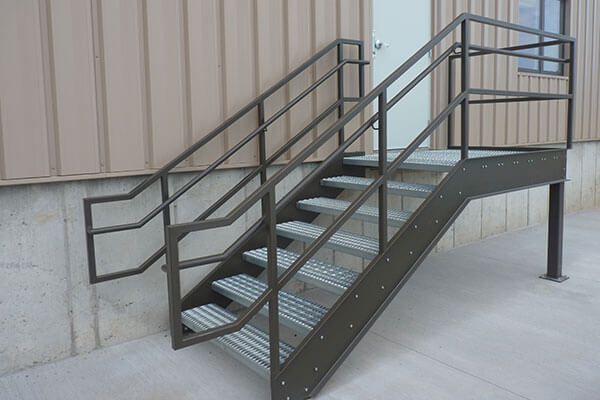 To compliment this service, we have an engineer and design team to take your project from concept to completion. Our team is able to design, fabricate, deliver and erect these specialty components needed for your facility or project. This is true even for projects where we are not the general contractor, we're happy to serve as a subcontractor to meet your needs. Regardless of our role, we understand the importance of detail, budget, and schedule.
We employ a team of highly-skilled steel fabricators who are eager to put their welding talents to work. Not only do they possess superior fabrication skills they can also paint the final project in a color of your choice in our in-house paint booth. That's quality control from start to finish.
If you have steel fabrication needs, we're here to assist.
No project is too big or too small for our crew to tackle. Whether you have a building component need or a steel building structure – we've got you covered!
With nearly 75 years of experience, put our skills to work for you!