General Contractor Services | Northern & Central Wisconsin
We are a full-service design/build general contractor who specializes in pre-engineered metal buildings (PEMB). We have nearly 75 years of experience helping our clients build, customize, revitalize and maintain their facilities. From commercial to light industrial to agricultural to personal use buildings, Urban Construction Company serves the Central to Northern Wisconsin area.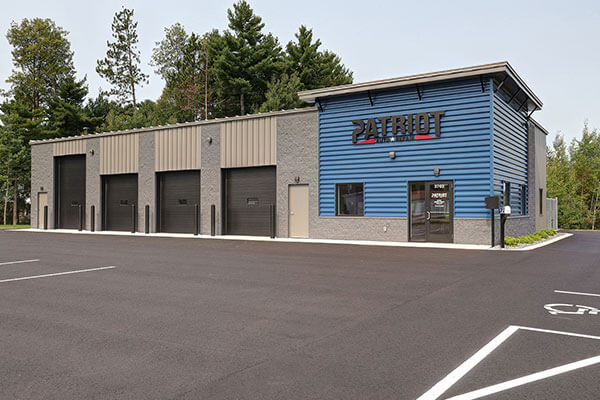 Turn key construction derived from plans and specs
When you work with us, we can oversee your project from start to finish. We start the process by working directly with the owner or owner's agent. We can provide turn-key construction services – starting with building plans with our in-house design & engineering staff, to site development to the building structure and have the ability to work with subcontractors to complete the entire project, including landscaping.
You can rest easy, and breathe through the often-stressful components of a new build, remodel, or addition. You can trust us to help you make the best decisions for your business and provide solutions specific to your project and your budget. Whether we serve you through a building only or as a full-service design/build general contractor, Urban Construction Company is equipped to provide everything from planning and budgeting to building the final project.
Facilitating your project in this role, we work with your team, utilize the most skilled tradespeople, and maintain safe site conditions to ensure your project delivers on time. We are detailed and thorough in our approach and deliver our renowned Urban seal of approval for your project upon its completion.
With nearly 75 years of experience, put our skills to work for you! We're ready to meet your specific needs and project goals. Let's build your facility together!